Join us at Hero Maker – Exponential Regional Conference 2018 in Southern California October 2-4. Exponential is the largest gathering of church multipliers on the planet with many of the leading voices and practitioners in the multisite movement focusing on church reproduction and multiplication. When you register for Exponential Regional Southern California 2018 and choose the Pre-Conference Multisite Lab, you can use the code multisite18 and get the Pre-Conference Labs free ($59 value).
Multisite Lab – Hosted by MultiSite Solutions
An Equipping Lab for Church Leaders
Day 1 (Tuesday, October 2):
​Going Multisite (1-5pm)
The multisite movement began as a space solution for megachurches but has become a reproductive strategy for healthy, growing, outreach-oriented churches. Many church planters today are starting churches with a vision to reproduce and multiply through church planting and multisite strategies.
In this pre-conference Lab, learn the basics of launching strong with multisite practitioners Jim Tomberlin, Rich Birch (multisite pioneer and founder of unSeminary.com) and Jeff Beachum (launch specialist at Portable Church Industries).
1:00 – 2:00 – Multisite Success Factors – Jim Tomberlin
2:30 – 3:30 – Launching Strong – Rich Birch
4:00 – 5:00 – Going Portable – Jeff Beachum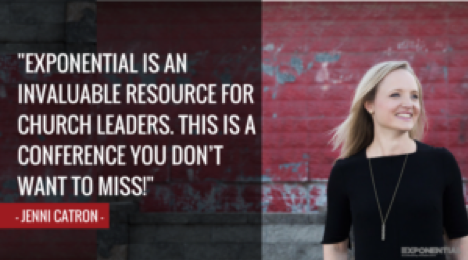 Day 2 (Wednesday, October 3):
Growing Multisite (9-11:30am)
The future of the multisite movement belongs to churches who want to move beyond reproducing one or two campuses, but instead long to see their church begin multiplying congregations exponentially. These pioneering churches seek to operate out of a multiplication culture by reproducing disciples and campuses at an accelerating rate.
In this pre-conference lab, Jim Tomberlin, Greg Ligon (Leadership Network VP and co-author of the Multisite Revolution), Rich Birch (multisite pioneer and founder of unSeminary.com) and Jenni Catron (author and multisite practitioner) examine the characteristics of multiplying multisite churches and invite you to begin taking steps now toward becoming a future movement-making multisite church. Regardless of whether you are launching your first campus or your tenth, there are concrete steps you can take now to prepare for the new season of multiplication ahead.
9:00 – 10:00 – Leadership Development – Jenni Catron
10:30 – 11:30 – Multisite Trends on the Horizon – Greg Ligon